Strategic Partner In Crafting Exceptional Enterprise
Customer Journeys with QB10 & QB20
Elevate your customer experiences and revolutionise your engagement strategies with QueueBee. As a trusted leader, we provide customised enterprise strategies, delivering seamless and innovative solutions that streamline the customer journey and elevate satisfaction.
Our Capabilities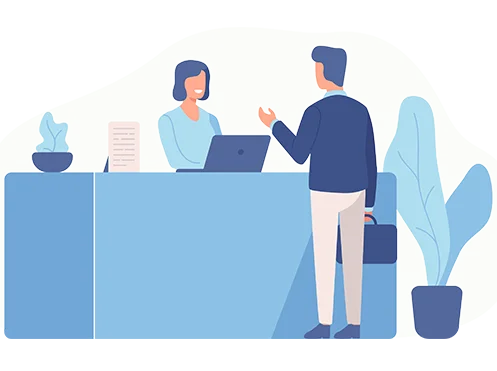 Provide a personalised, frictionless way to wait for service with virtual queue management. Allow customers to queue online with their mobile devices, making wait times feel shorter and more pleasant.
Queue Anywhere with Virtual Ticketing
Enable customers to join queues remotely, receive real-time updates, and eliminate wait times, elevating their overall experience anytime, anywhere.
Happier Customers, Efficient Service
Give customers better control over their wait times, empowering staff to provide improved service, increasing customer satisfaction and boosting loyalty.
Incorporate customisable branding, corporate logos, and personalised messages into our solution and hardware to create effective, unforgettable customer experiences that foster loyalty.
Branding Integration
Integrate your unique branding and corporate logos seamlessly into our appointment booking portal and mobile ticket queue, creating a cohesive customer experience that reflects your brand identity.
Promotional Opportunities
Utilise our hardware displays, mobile ticketing, and appointment booking platform to prominently feature your brand, promotions, and special offers, effectively engaging customers and delivering value throughout their journey.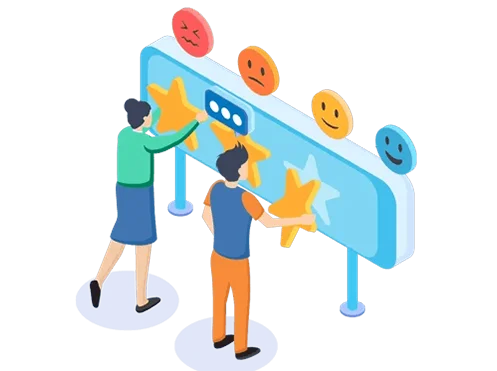 QueueBee excels in delivering seamless customer journey management and enhancing experiences across diverse industries. We blend state-of-the-art queue solutions, tailored interactions, and data-driven insights to foster satisfaction, loyalty, and optimised operations.
Queuing & Journey Excellence
Our comprehensive queue management systems, along with customised appointment booking and virtual call support, address evolving customer needs holistically, minimising wait times and fuelling satisfaction.
Engagement & Data-Driven Insights
Leverage real-time analytics and insightful customer feedback for intuitive adaptation and data-driven decision-making, refining customer experience and elevating satisfaction and loyalty.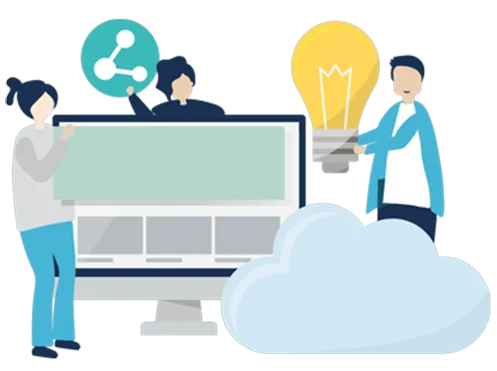 Effortlessly sync data across devices and on-premise servers with our cloud-ready solutions. Experience uninterrupted access to queue management systems anytime, anywhere, and on any device, ensuring smooth daily operations and enhanced efficiency.
Flexible and Scalable
Expand and adapt with ease using our flexible, cloud-based queue management systems (QMS), designed to support your business growth while optimising operational efficiency.
Security and Reliability
Experience unparalleled data protection and reliable performance with our robust, cloud-ready solutions. Fortify your queue management systems and foster business continuity.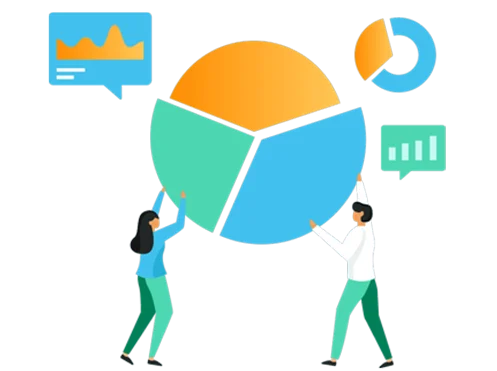 Harness the power of real-time data and detailed reports, such as customer wait times, service durations, peak times and CSAT score, with our performance dashboard. Make informed business decisions, adapt to changes in customer behaviour and preferences, optimise service flow, and increase revenue.
Drive Customer-Centric Decisions
Utilise our performance dashboard to enhance customer experiences and service flow, driving revenue and increasing operational efficiency.
Uncover Business Insights
Equip your business with relevant, meaningful data using our purpose-driven reports. Streamline decision-making, uncover key performance metrics, and accelerate growth, boosting profitability.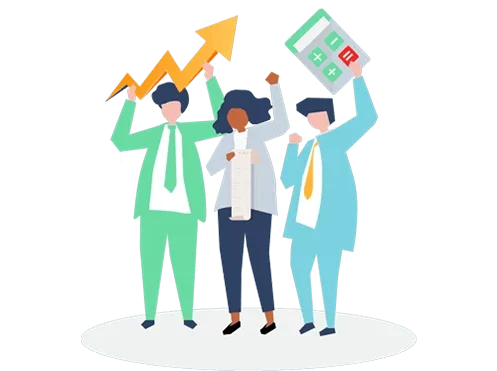 Optimise staff resources, automate processes, and increase capacity with QueueBee's virtual queue management and appointment scheduling. Leverage real-time data and insights to reduce wait times, improve customer satisfaction, and drive growth.
Staff Optimisation
Monitor queue wait times and automate operational processes to enhance customer experience and increase productivity.
Increased Capacity
Use our virtual queue management and appointment scheduling to improve capacity and productivity, exceeding customer expectations without additional physical space.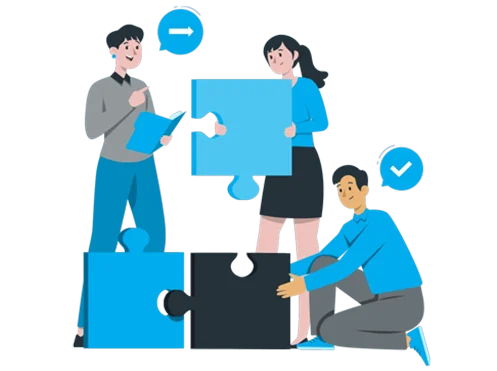 QueueBee's solutions boast a high degree of flexibility, empowering businesses to fine-tune their customer journey management and engagement strategies to cater to the specific needs of their industry.
Customisable Feature
Our versatile offerings allow organisations to select and tailor features that align with their unique requirements, ensuring an effective approach to customer journey management and engagement.
Scalable for Various Industries
QueueBee's adaptable solutions are designed to scale seamlessly across multiple industries, delivering the necessary tools and resources for businesses to excel and provide exceptional customer experiences in their respective market segments.
Industries We Serve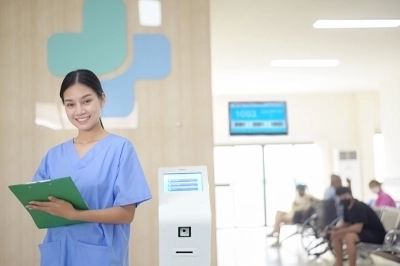 Healthcare
QB10 | QB20
Revolutionise healthcare experiences for patients and professionals with our tailored solutions. Streamline patient flow, integrate Hospital Information Systems (HIS), and improve communication for enhanced satisfaction and efficient workflows in the medical sector.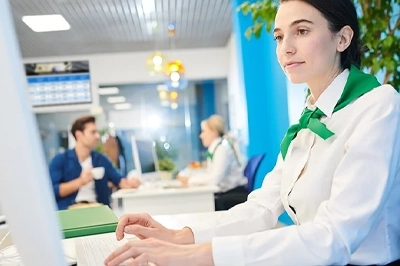 Finance
QB10 | QB20
Elevate your financial institution by streamlining client interactions with our tailored solutions. Enhance queue management with our dynamic queue systems, streamline appointment scheduling, display exchange rates, utilise next-best-offer strategies, and secure customer engagement for an exceptional experience in the finance sector.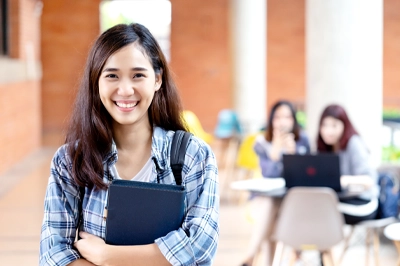 Education
QB10
Empower students and staff in educational institutions with our tailored solutions. Streamline appointments for open days, counselling, financial aid, manage campus services efficiently through our efficient & integrable Student Portal. Enhance communication and improve the overall campus experience with QueueBee's comprehensive solutions.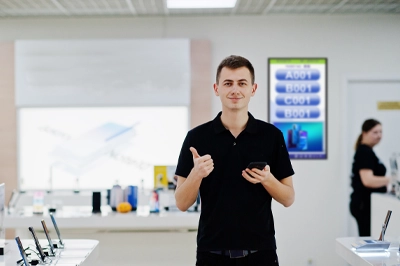 Telecommunication
QB10 | QB20
Revolutionise telecom experiences with QueueBee solutions. Efficiently manage queues for payments and support, ensuring customers connect with their preferred agent through our advanced queuing systems and appointment scheduling tools. Our integrable customer portal facilitates comprehensive feedback collection. Maximise the potential of our displays for promotions, updates, and significantly enhance customer satisfaction within the sector.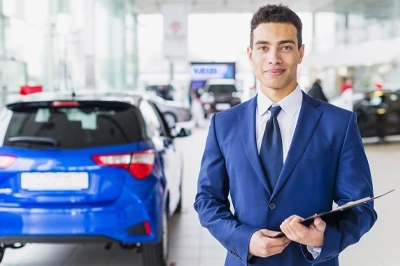 Automotive
QB10 | QB20
Elevate automotive experiences using our solutions. Streamline appointments and queues for dealerships, used cars, service centres, and showrooms. Utilise displays for promotions, updates, and gather feedback to enhance satisfaction in the sector.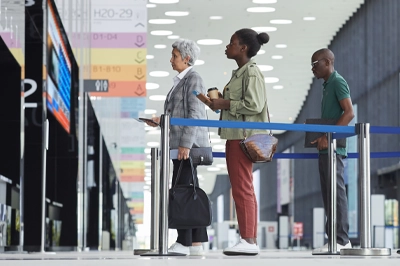 Public Sector
QB20
Revolutionise citizen interactions in the public sector with our innovative solutions. Elevate efficiency and user experiences by implementing e-government services, appointment scheduling, advanced queue management systems (QMS) , and integrated feedback mechanisms for government services.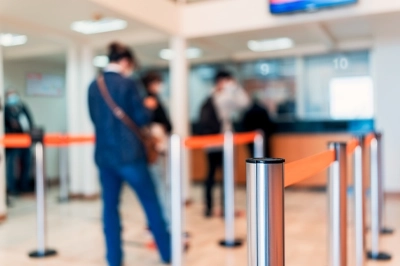 Utility
QB20
Elevate customer experiences with tailored solutions such as service inquiries, and appointment bookings for technician visits. Streamline queue management while elevating waiting experience with displays and gathering feedback for continuous service improvement.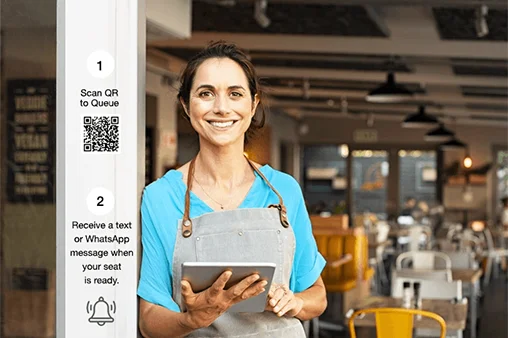 Food and Beverage
QB20
Transform dining experiences using our solutions. Streamline queue management, reservations, and communication for seamless service. Utilise displays for menu, promotions, wait times, and collect feedback to boost customer satisfaction.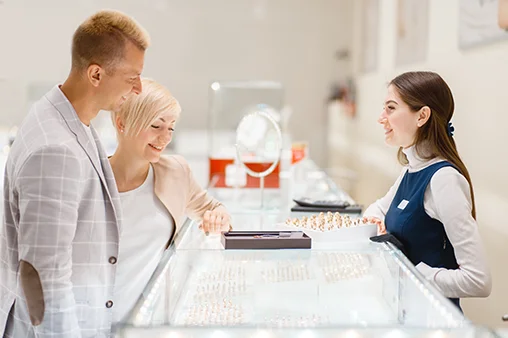 Retail
QB20
Reinvent retail experiences with our custom solutions. Manage queues, in-store events, customer interactions, enhance fitting room waiting experiences, leverage displays for promotions, captivating shoppers, and driving loyalty in the retail sector.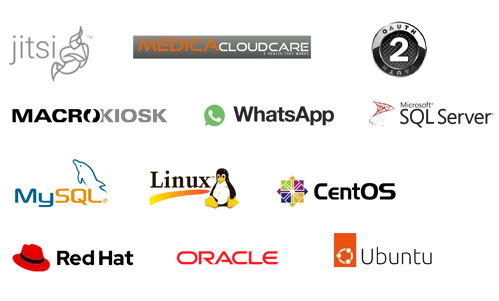 Integration
Seamlessly integrate QueueBee solutions with third-party applications, allowing staff to continue using existing tools while they work. Discover popular integrations created by us and other third parties.
Our Clients

Product Enquiry
Discover how our queue management system can elevate your customer experiences. Reach out to us or find a nearby office for tailored solutions.

Become a Partner
Join us in delivering exceptional customer experiences. Let's collaborate and grow together.

Technical Support
Experience prompt, reliable technical assistance for optimal customer experience solutions.

Job Opportunity
Looking for a rewarding career in customer experience management. Join our dynamic team.
Transform Your Customer Experience With QB360's
Affordable Subscription
Uniquely designed for small businesses, our solution is your gateway to revolutionising customer journey management. Effortlessly schedule appointments, manage virtual queues and utilise dynamic display management. Gather insightful customer feedback all through our cost-effective, user-friendly platform.
Key Capabilities

Streamlined Scheduling
Revolutionise your efficiency with our Appointment Booking software. It simplifies the booking process, saving both you and your customers valuable time. Book, reschedule, or cancel appointments seamlessly, leading to improved customer satisfaction and operational productivity.

Anywhere Queuing
Say goodbye to physical queues. Our virtual queuing solution offers customers the flexibility to wait from anywhere, reducing overcrowding and enhancing comfort. Real-time updates foster a smooth and efficient queuing experience.

Engaging Displays
Keep your customers engaged and informed with our display management tool. It shares real-time queue updates, essential announcements, and promotional content through dynamic visual displays. Reduce wait-time frustration with visually appealing, easy-to-understand information.

Insightful Feedback
Unlock your growth potential by understanding your customers better. Our feedback collection tool helps you gauge customer needs, measure their satisfaction, and continually improve your services based on real-time, actionable insights.
Why Choose QB360 Subscription
Easy Setup
Our solution offers a simple setup process, ensuring your business can quickly start reaping the benefits without any technical hurdles.
Scalable Solution
As your business expands, QB360 adapts to your changing needs, providing continuous operational efficiency.
Enhanced Productivity
Automate various tasks like appointment confirmations, thank you messages, and feedback requests. Simplifying day-to-day operations and boosting productivity, your team can focus more on essential tasks.
Cost-Effective
Experience high-end features at a budget-friendly cost, small businesses can utilise powerful tools typically exclusive to enterprise-grade systems.
Dedicated Support
Our committed customer support team is always ready to assist you, ensuring smooth and uninterrupted operations.
Data-Driven Decision Making
Provides valuable insights, such as business peak times, popular services, and efficient employees, to optimise your operations. This empowers you to make strategic, informed decisions that continuously improve your services.
Business We Serve

Hairdresser & Barbershop

Beauty Salons

Spas

Workshop

Restaurants & Cafes

Retail Boutiques

Gyms

Studios

Clinics

Amusement Parks
How It Works
Book an Appointment
Customers can easily reserve a service slot through our intuitive online appointment system.
Join the Queue
On the day of their appointment, customers can seamlessly join the virtual queue by simply scanning a QR code.
Stay Informed and Engaged
Whether queueing remotely or on-premise, customers receive real-time updates about their queue status while entertaining them with promotional or engaging information.
Enjoy Excellent Service
Our system empowers service agents to effectively manage and engage customers when it's their turn, ensuring a smooth and positive service experience.
Share Feedback
After service completion, customers can easily participate in online feedback surveys. This opportunity for direct customer input allows businesses to continually refine their service quality.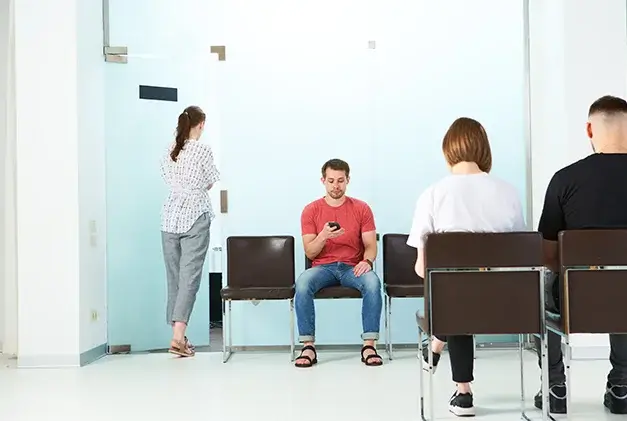 Join Numerous Businesses Enhancing Their Customer Journey With QB360